I often talk about how I'd love to find a message in a bottle. I'm a big believer in that what you put out to the universe does indeed come back to you, so I know that I will someday. I certainly live in the right place! (I mean it could be a bit more unlikely if I were in, Kansas, say). I found an excellent bottle the other day while my husband and I were walking the dog at low tide the other day… But that's a story for another day…
For Valentine's Day, or perhaps it was my anniversary last year, I made my husband a tiny note in a bottle, a love note. I thought he'd say, oh nice, thanks honey, and pop it somewhere random and I would add it to my decoration in the living room. But he seemed to really like it. And hung it on the corner of this old photo of the two of us kissing, long before we were married, right next to our bed, where it still hangs. I have to admit, I was pretty touched. He doesn't often get my art, but he totally got this one!
So when it was my sister's birthday coming up a week or so back, I thought she might like one too… And off I mailed a little bottle with a message just for her. 'You are so loved'. Because she is.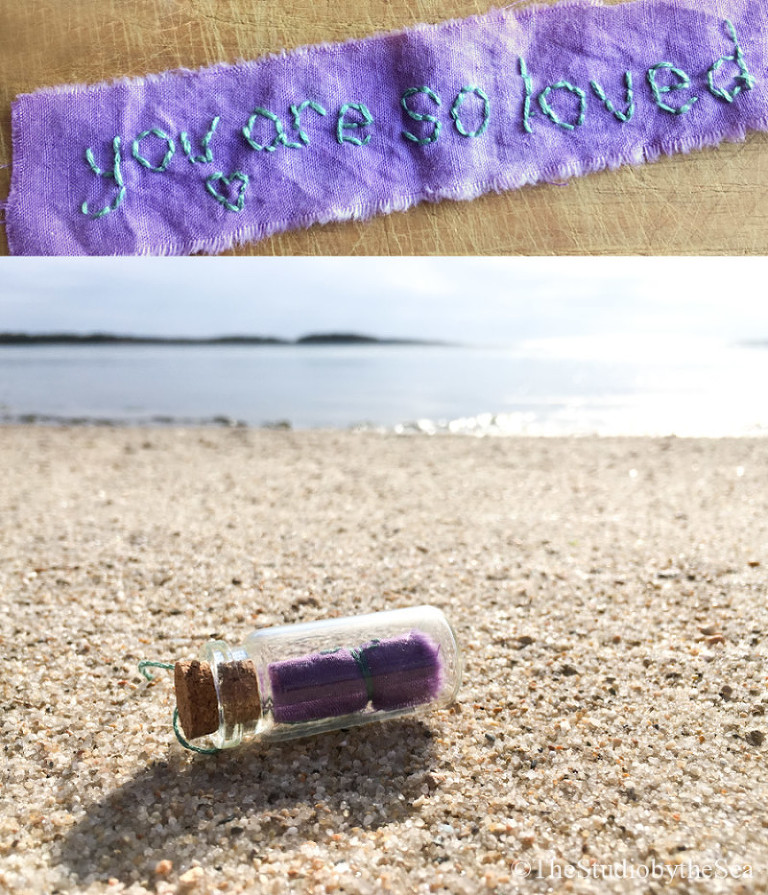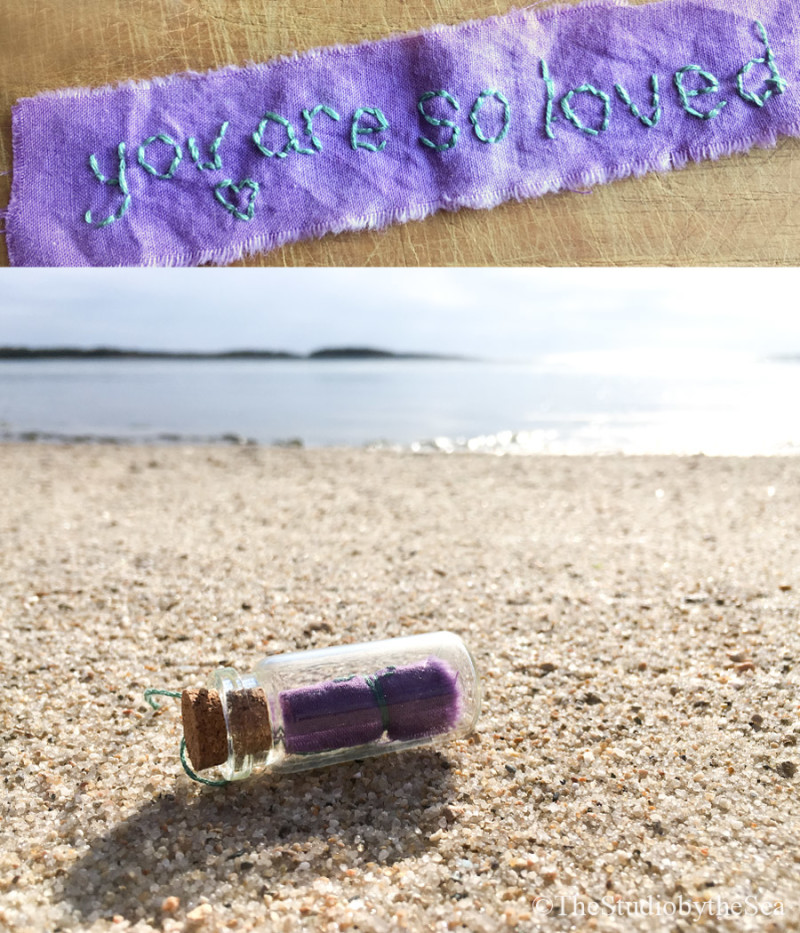 I had thought I would have whipped out masses of these by now, but I get distracted so easily by work, by life, by the need to create, that honestly, I hadn't thought about them again. My embroidery has not improved, seems it's got worse!, but I don't think it's important, they're just so sweet these tiny little bottles filled with love.
Wonder who will get one next?
In the meantime, I will continue my search, for the elusive, and yet oh so romantic, message in a bottle that I am going to find one of these days soon.