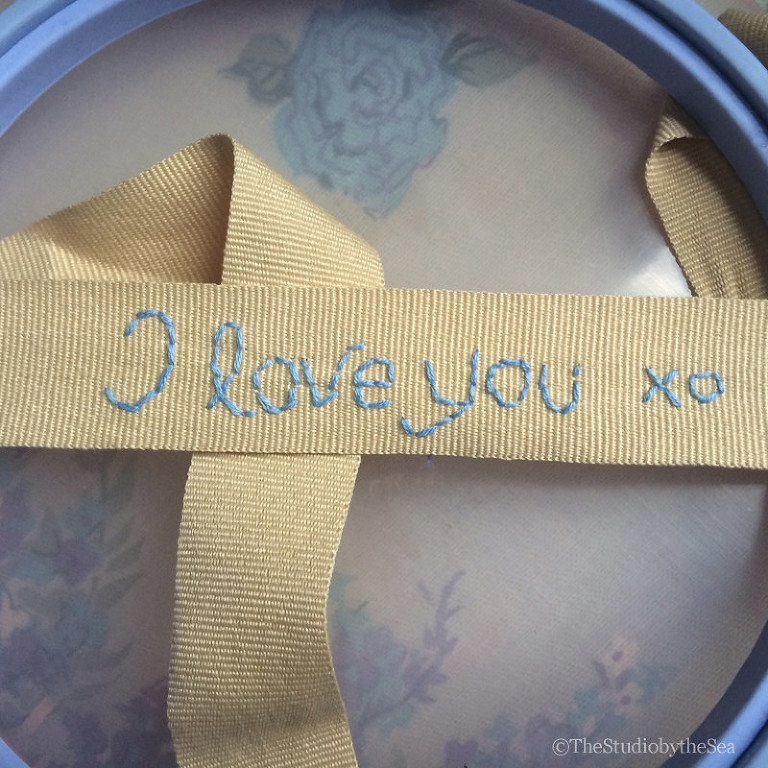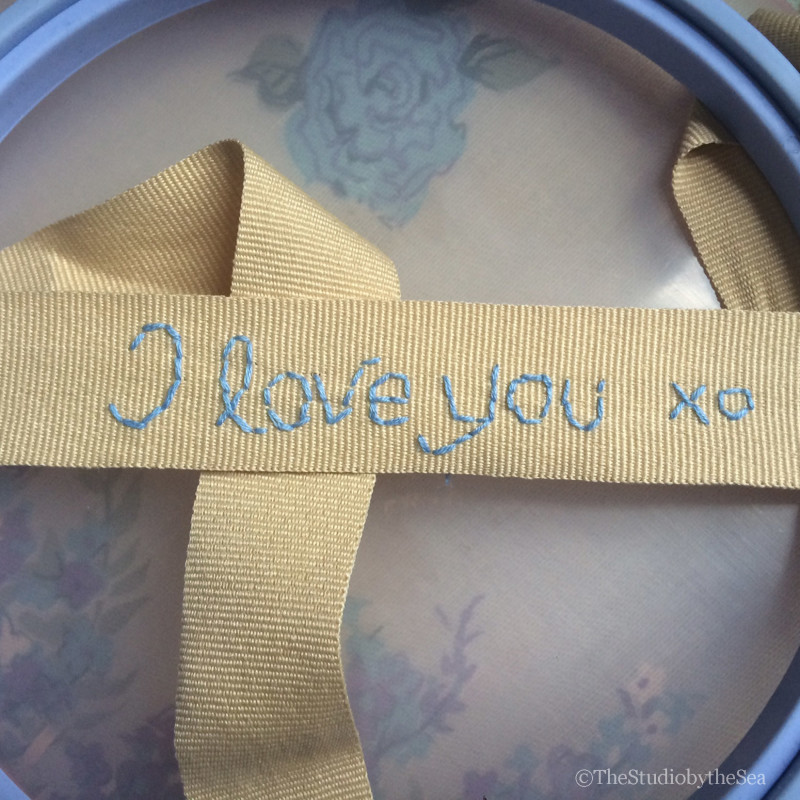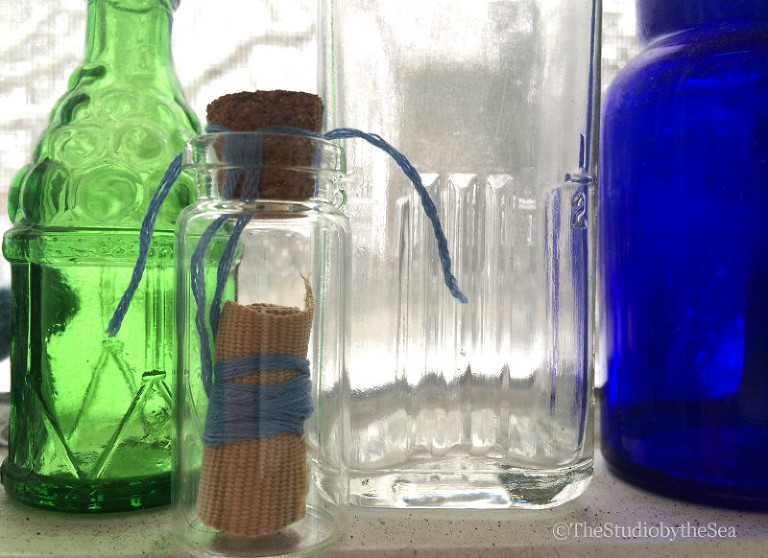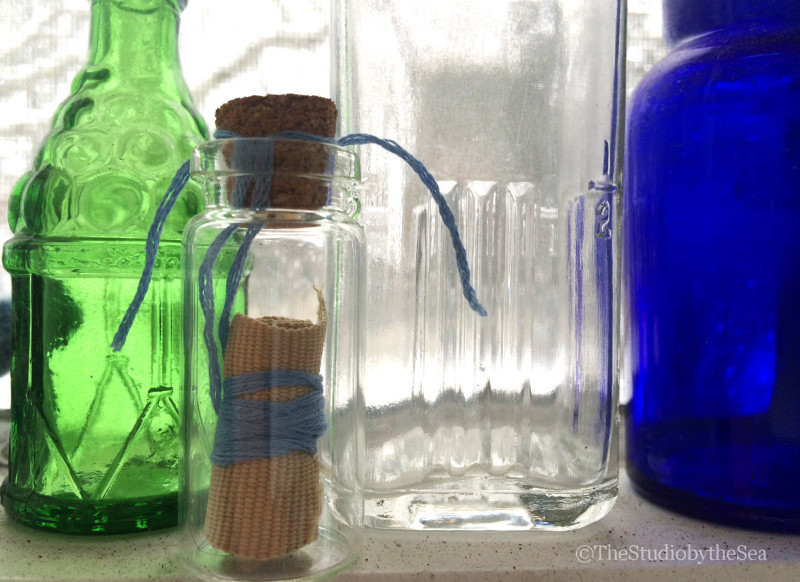 Love is really the most important thing. Really. What else can even come close?
So my wish for you today is love. May you be surrounded with love. Today. Valentine's Day. Every day.
I am lucky. I met my husband when I was just 20. I realized quickly he was a keeper, and after, well, let's just say a couple of decades, I can now safely say I was right. He still can make me laugh like no one else can, and we enjoy being together. It's a really good gig we've got going on. I consider us incredibly lucky. Add our amazing daughter to that, and a really sweet dog, and life is just as it should be…
So one of my last posts I wrote about wishing I could find a note in a bottle (and of course, I still want to!!), and shortly thereafter I saw this embroidered message in a bottle, in a book I was browsing through. Knew what I was making for Valentine's Day! And so I did. I took some old ribbon that once tied a gift I received and thought light blue was a great compliment (and just so happens to be the colour of my true love's eyes *gags oneself and then giggles*) and whipped up a quick 'I love you xo'. I didn't use a disappearing ink pen, because I didn't have one, probably would have been a good plan, but I did find the hoop to be extremely helpful. And I was especially careful with the back because it will be seen.
I have to digress here, because I'm so good at it! When I was a kid, I loved embroidery, (still do) and used to make projects fairly often. Up through my early adult years, any time I'd show a finished work to my mum, I'd turn it over so she could see how neat the back was!! The fronts weren't always that great, and the backs always have (including this tiny note) a knot or a mistake, but for some reason I am always as proud as the neatness (or something like it) of the back. It used to make my mum laugh. Probably still would, but this one I only showed her the photo, and it was as you can see, only the front!
I rolled it up very tightly, and wound some more floss around it leaving a long tail so it can be extracted from the tiny Tim Holtz bottle. And am betting on the fact that my husband, who I adore, won't read this post before Sunday. Or more likely ever. Well, unless I show it to him, and he'll say, 'that's nice, dear'.
Which is probably about the same response I'll get from my little gift, but I'll also give him some chocolate, so he'll be just fine. And he'll know, as always, that he is totally and completely loved. I mean, really, it's right there in blue and tan.
I have a few more bottles, think I'll be sending little messages in bottles for a while… Look out for one!
PS 2/22. He liked it. So much so, that we when came back from our ski trip, he put it on the nightstand next to his side of the bed. I asked if I could put it downstairs with some small bottles I have in the window, he said, no, that he liked it next to him. Awwwww. Told you. A keeper.