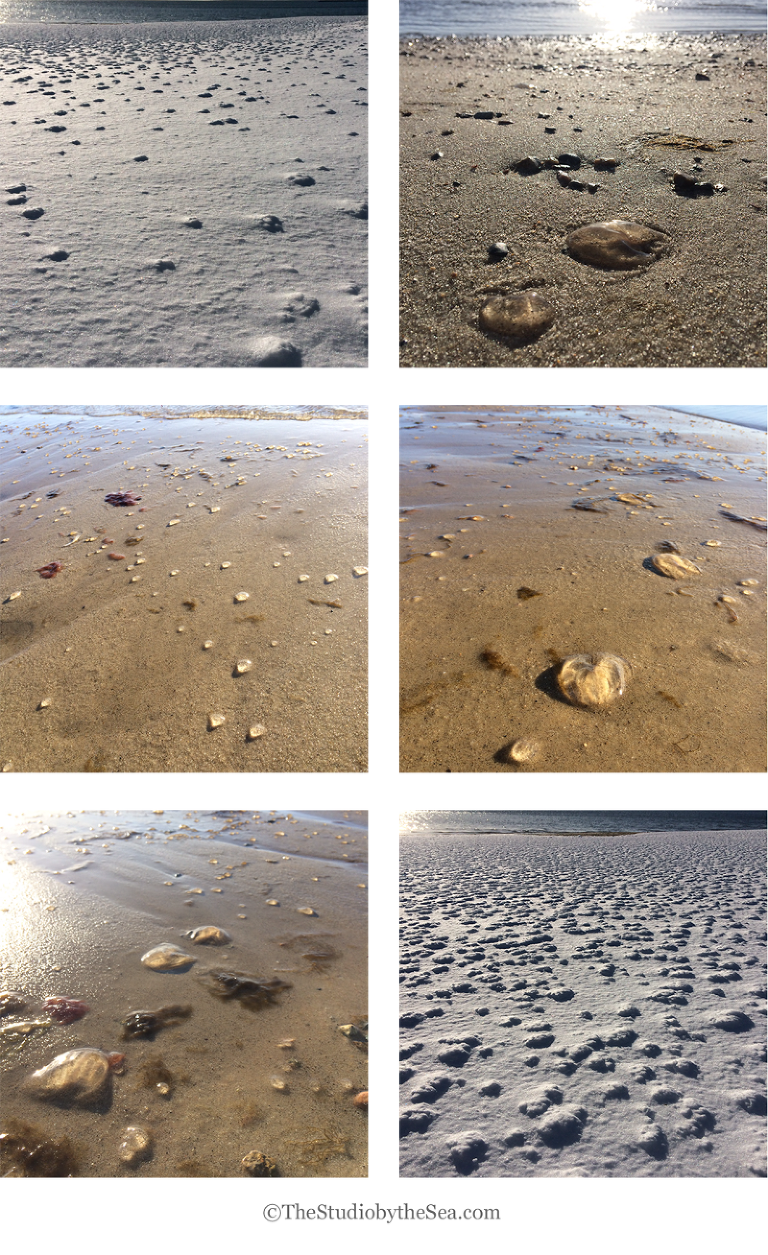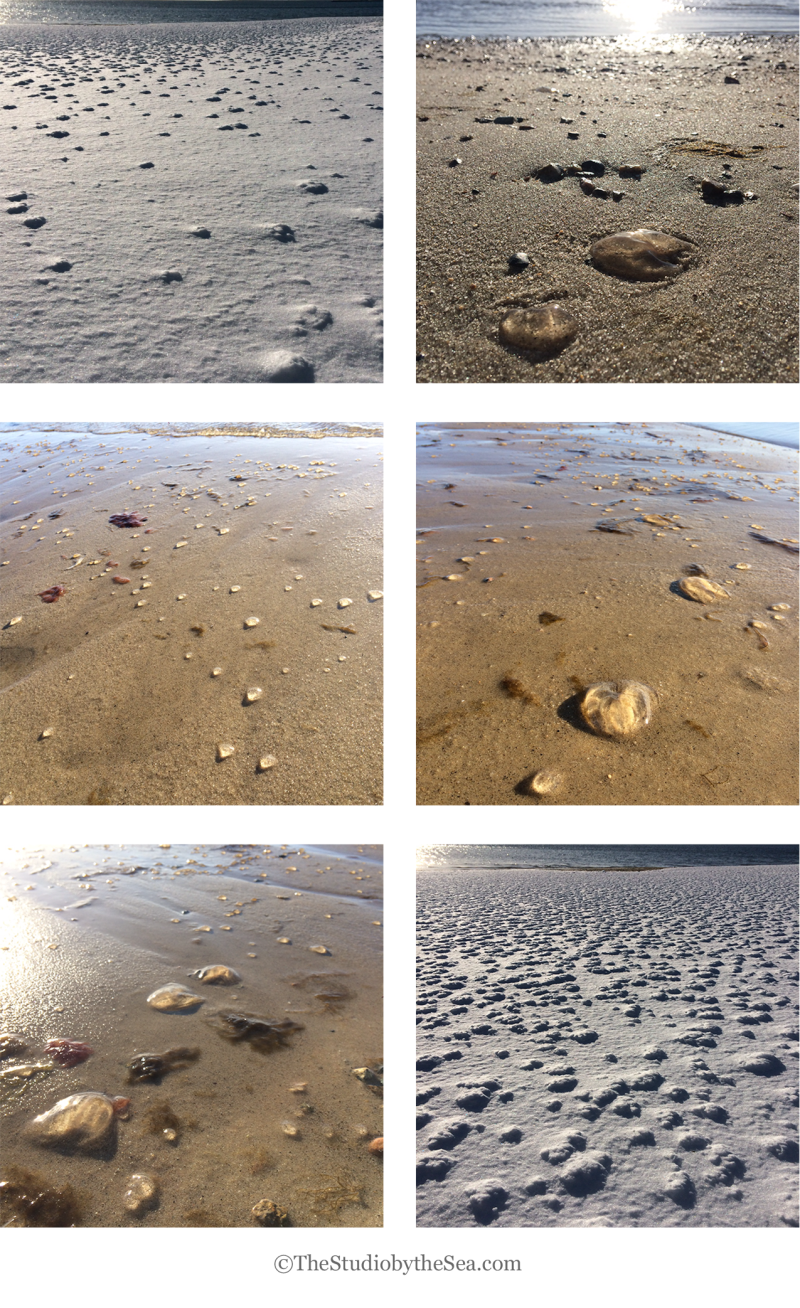 I love going to the beach after a storm like Jonas who just came through. You never know what you'll find. There were crazy high winds, 50- 60 mile per hour gusts, and about a foot of snow over the course of the afternoon and evening. The sea was wild, with enormous waves crashing. It was a good storm.
I am always hoping for a letter in a bottle to wash up, being the uber romantic that I am. I love the idea of finding words tossed into the sea, but as of yet, am still waiting. I was not, however, expecting a jelly invasion. Not in winter anyway. There were literally hundreds of jellies along the shore line of our short beach, maybe 1/4 mile of shore and at least a thousand jellies.
I laughed when I was sharing the story with my family, because the snow was sort of odd and had these little bumps all over it, being silly, I said perhaps it was even more jellies buried under the snow!
Tomorrow, maybe I'll find that bottle…
I'd love for you to follow me on Instagram to see my quirky version of the world.