I love gallery wraps. They're both contemporary, yet simple and elegant. If you've been photographed by me, you know I take too many photos, so wall collections are a great way to show off your favorites!
Here are what some of my clients have done with their portraits…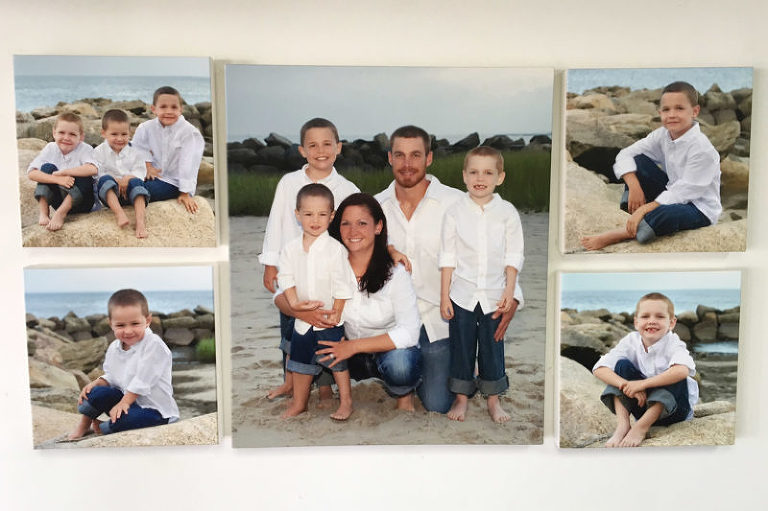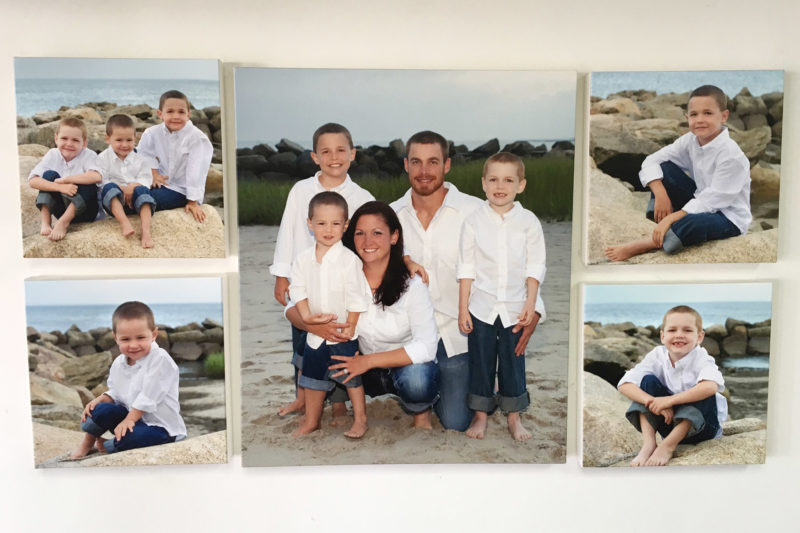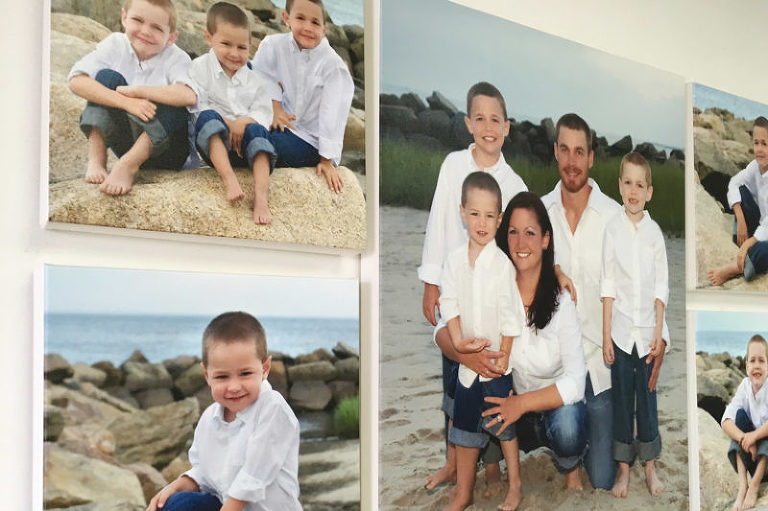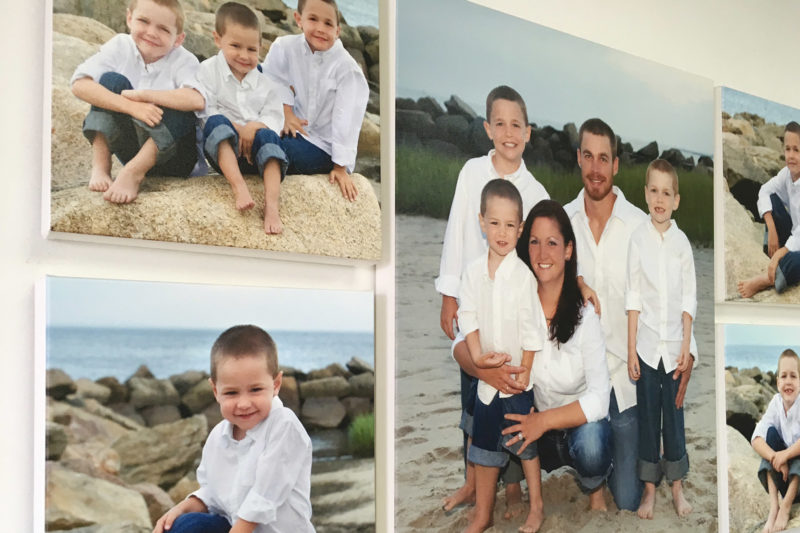 Family wall collection with a 20 x 24 in the center and 4- 12 x 12's surrounding it. Such a fun collection. Wall collections have white (or black, but I will always try to talk you into white!!) borders to keep the look clean and simple.
Single statement images are also a beautiful look, this 20×30 is a stunning way to enjoy your Cape Cod family beach portrait. On these, you can choose either a plain white (or you know, black if you must, lol) edge, or you can have the image wrap around the edge of the frame. No matter which way you're looking at these portraits, they are just lovely.
This gorgeous high school senior, created her own wall collage with favorite images from her Cape Cod beach session, a 20 x 30 and 2 – 16 x 20's, all with a white border. One of my favorite parts is that the images can all hang together for a beautiful wall, or you can separate them and they can hang individually should you decide you want a change.
If you love the idea of canvas portraits but are short of space, you can also get 5×7's which come with an easel backing of your portraits. They come in sets of 3, perfect to keep one or two and give one as a gift, or better yet keep all three and buy a second set for gifts! What a fun way to display your portraits on your desk, or bookshelf.
Gallery Wraps are available in sizes from 5×7 (sets of 3, easel back only) to 30″ x 40″.  8×10's and above are available with the total image wrap and wall hanging. Let us help you choose the perfect size and combination for your portraits.