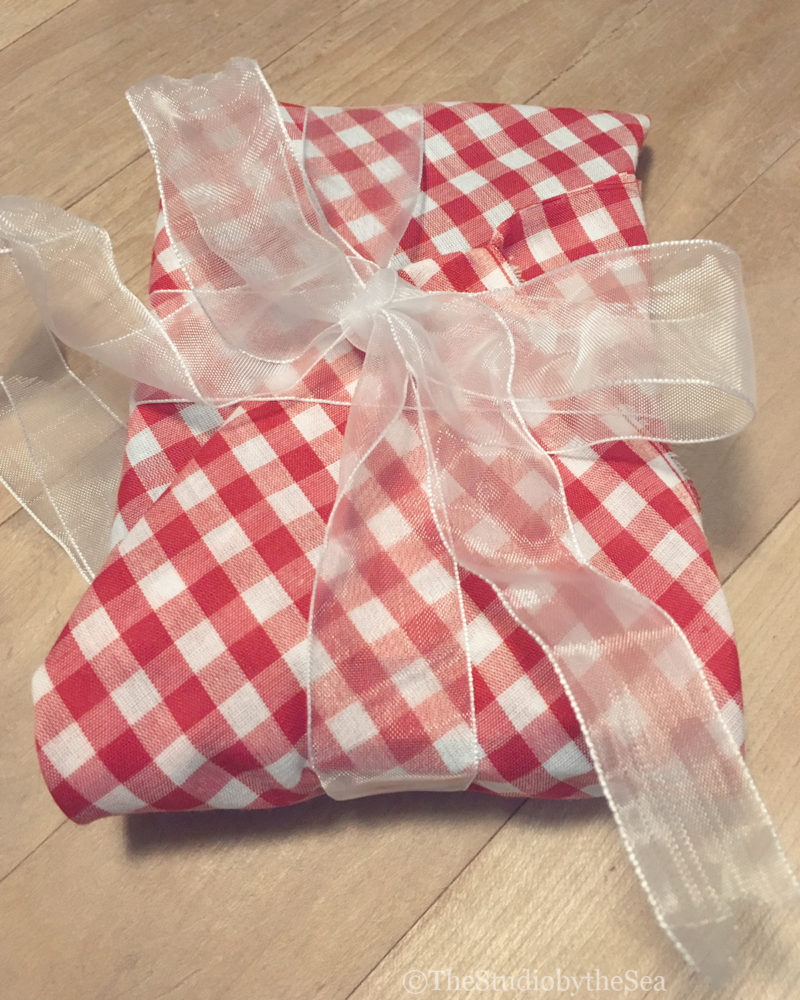 I love furoshiki. I bought this fabric from a thrift shop to add to my bunting at the studio, thought it was adorable. Plus it was ridiculously cheap. A few days back I was going to visit a friend, and I had this lovely handmade paper notebook for her, that I needed to wrap. As well as looking very red, white & blue-y, (you know I mean it will when it's next to blue bunting anyway), it also looks pretty holiday-y I thought to myself and cut off a bit. I then held it all together with a piece of ribbon I'd saved off of some present received in the past (didn't even have to cut it!) and how adorable and earth friendly is this?
As an aside, I save pretty much every piece of ribbon on any gift that enters my house, or wherever I happen to be giving or receiving gifts, even if I was the one who gave it. If you're not keeping it, it's fair game. I end up with a lot of beautiful ribbon that way! I also keep gift bags and sometimes even wrapping paper if it's large and in good shape, lol, though I don't often use it for anything other than crafts and things. My family all roll their eyes, but the planet loves that about me.
Did you know that if every family reused just two feet of ribbon, the cloth saved could tie a bow around the Earth?
I've got a few of you covered…