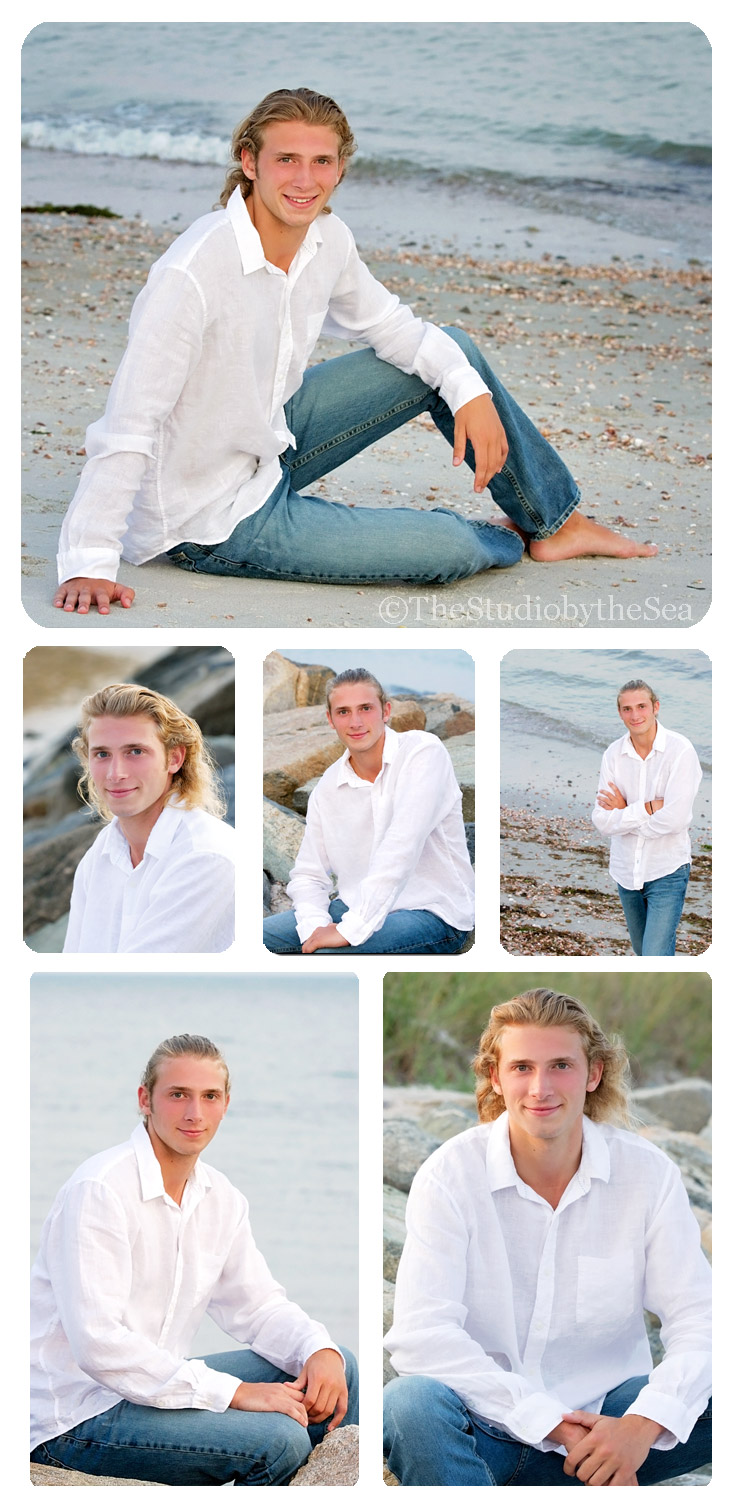 It's beach season. It's senior portrait season. It's the best time of the year here on Cape Cod. We've been busy photographing families and seniors on our beautiful beaches, but still have a few openings left for the summer. If you're thinking of scheduling a beach portrait here on the Cape this summer, contact us soon!!
Gabe was great. Good looking. Dressed perfect for Cape Cod. A football playing, man bun wearing, snappy dressing kind of guy. We had a fun session, and one of those gorgeous nights that I just always seem to be lucky enough to get.

His senior yearbook session was at Dowses Beach in Osterville. A fave.