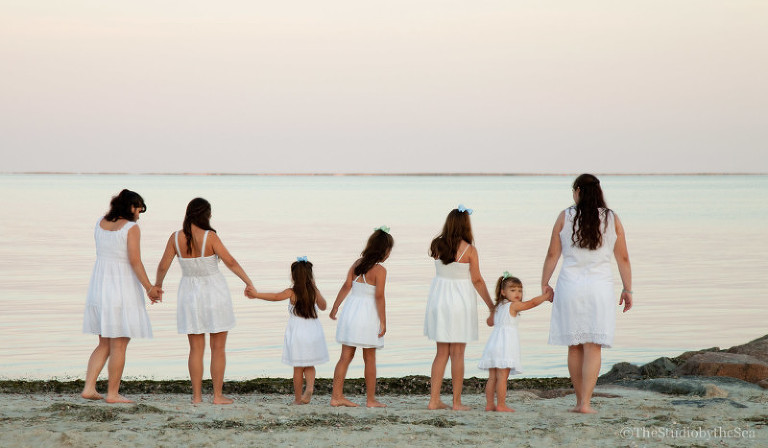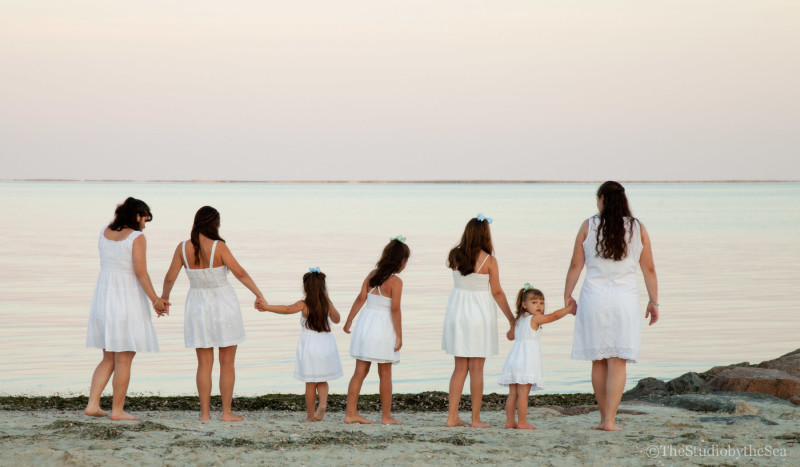 If you know anything at all about me, you know I have a daughter. An only child. She is truly the brightest part of my life. I love having just her. But sometimes, I realize what she is missing.
I photographed this gorgeous group of sisters the other evening, at Red River Beach in Harwich, they were dressed perfectly, and were all so sweet and lovely to work with. They are a large family, there are a couple of brothers too, they were so tender and loving towards each other, and everyone helped out to make the session easy and go smoothly. The older girls helped with the younger children, it was amazingly calm and peaceful. And quiet. The evening was, as you can see by that oh so calm sea, a perfectly still night, no wind, which meant we had a few pesky no see-ums working against us, but in spite of it all we were able to create some beautiful portraits. I think the word that comes to mind is cooperation. They were all so cooperative.
I could picture them at home, helping get the table set, and dinner on the table, and playing games, and helping with homework, and I thought to myself how much my daughter would love to be a part of that. I could totally picture her in the midst of it all some how. Of course, she'd have to work on those cooperation skills, being an only hers are not quite so well developed!
I am so lucky that I get to meet all of these wonderful families from all over, that come in all different shapes and sizes. We have the session yes, but we also chat by phone and email, and I learn little things about what makes a family unique and special. My Cape Cod family portrait sessions for the summer of 2015 are filling fast, only a few beach portrait times remain, but I'd love to hear all about your family and maybe spend a little time at sunset with you.