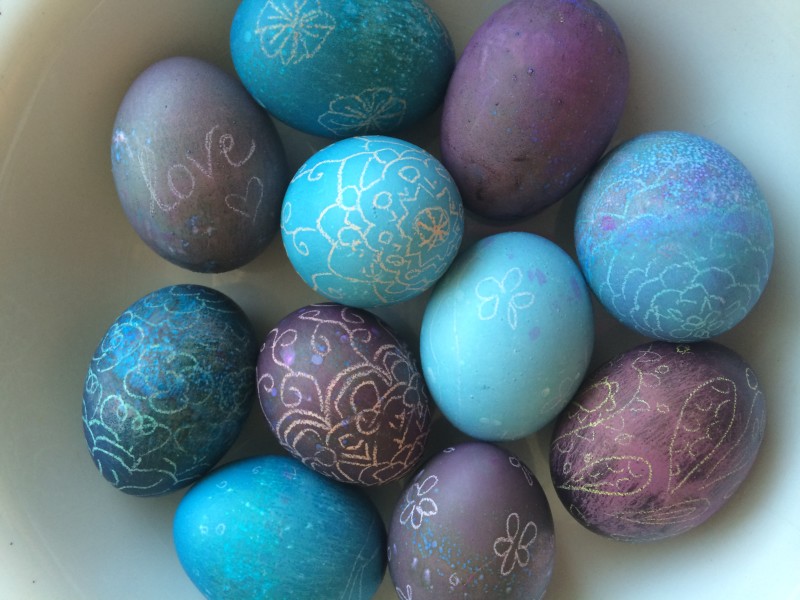 The sun is shining, it's a beautiful spring day. One of my favorite parts (other than the fact that Jesus is risen of course!) of Easter is dyeing eggs. I love dyed eggs. Everything about them. I even love how my egg salad is lovely colours for the rest of the week!
This year we decided to go with the crayon resist method. Adriana drew all of these lovely intricate designs, I went a bit more minimalist, and then was bummed when we started dyeing them. Wished I had more eggs to play with. Every year I wish I have more eggs to play with! We opted for just two colours of dye, purple and blue, and it didn't seem to matter what colour crayon was used. We love them! Easy and gorgeous.
Can't wait for next year!
Whatever you celebrate I wish you a happy day.