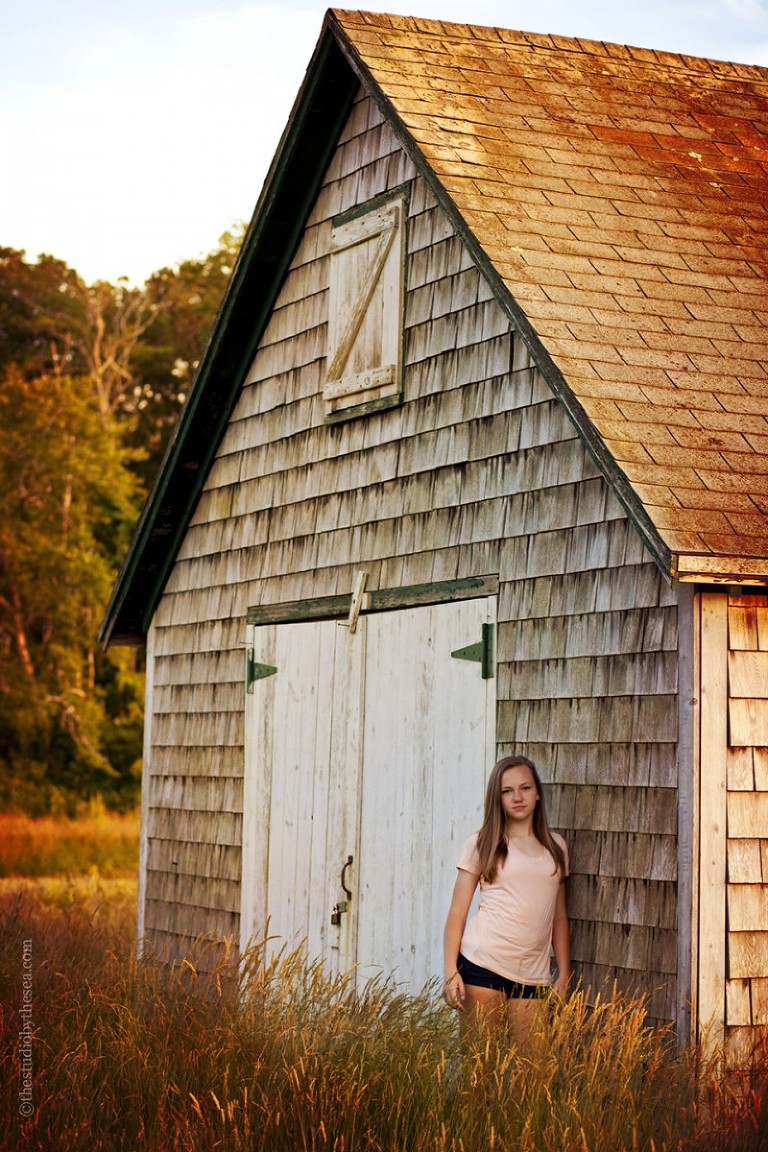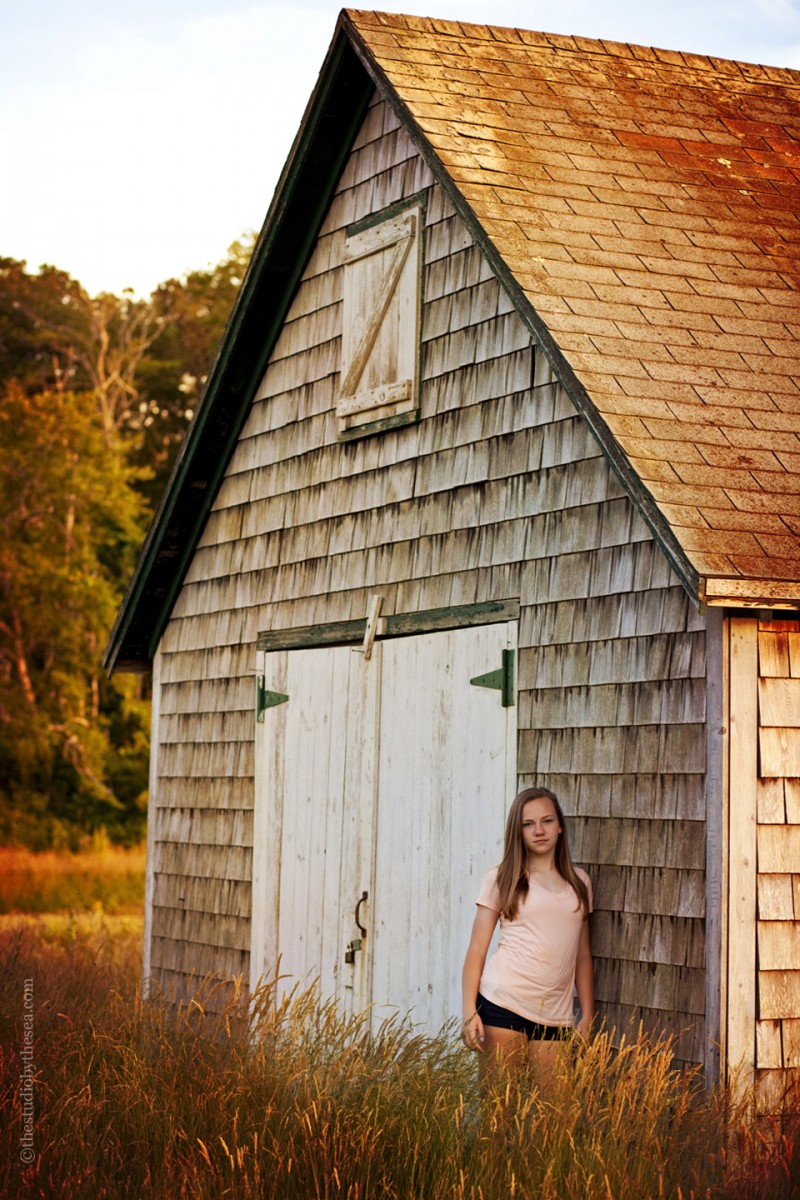 So the other night I asked my favorite subject, who happens to be my beautiful daughter, if she'd like to go out and take some portraits. I was going in to the studio to get some work done, but before I left we chose a couple of dresses for the beach shoot… I had the perfect spot in mind, Cold Storage beach, a gem on Cape Cod with lots of really pretty elements, including this great path through the grass which I couldn't wait to turn into the perfect setting. Adriana used to play the violin a few years back, but had long given it up so I also had the idea of  a 'trash the violin' session, sort of like a trash the dress thing. (Not that I was planning on trashing it per se, so please don't leave me nasty comments! but we'd bought it second hand, it hardly held a tune, and honestly, we no longer have any need for it, in my mind that equals photo prop). And what better than a beautiful violin than one that it's okay to take to the beach.
Of course, life throws you curve balls, and things started to go a little askew… When I arrived home, it seemed that neither dress fit any longer, my daughter has been going through quite the growth spurt this year and we didn't have time for a shopping excursion and still have that beautiful end of day light. So we picked out a cute outfit which she looked adorable in. Of course, she pretty much looks adorable in anything. No big deal.
We grabbed the violin in it's case (with a broken string) and the bow (from a different violin – yes I agree, if a girl owns 2 violins, she should really still play, but that's a whole other story) out of it's case, and a roll of double sided tape to re-attach the string for the sake of the portraits ( I know. I know.) So Adriana situated herself in the car with the case and violin on her lap so that she could attend to the repair of the string while I drove. I put the bow on top of the car while I put my camera in the back of the car (yep, all suspense as to this part of the story is over, right?) and off we went.
As I pretty much always do, I started off going in the wrong direction (I swear I've got something mis-wired in my brain, again, another story…) but sorted myself out quite quickly and ended up driving by this fabulous building on a cranberry bog which was bathed in this gorgeous light. I couldn't help myself, we had to stop. It was here we grabbed the violin and realized it was bow-less. Oops. Seems I didn't really mean to actually trash it, and was pretty bummed that my fabulous prop didn't even make it to the session. We took a bunch of images, all around the building.
I love being a Cape Cod photographer. It's a great gig. Beach photos are divine, but I've got quite a bit of 'long grass in the late day sun, huge open fields with wildflowers, open rolling land that goes on forever' envy. So to have a bit of long grass, with the beautiful long rays of late summer afternoon light coming through it made my artist soul happy. It was awesome, I loved everything about the location, and had a hard time tearing myself away, but I still wanted to get to Dennis to take some beach photos.
So off we rushed to Cold Storage because now the sun was pretty low and a bunch of clouds had moved in so daylight was becoming scarce, except did I mention the direction thing? My brain decided we were going to Mayflower beach (a beach I photograph at much more often) and we were almost there before I realized what I'd done. I decided it was not such a bad thing as Mayflower had just garnered top 5 during WBZ Boston's beach week as the 5th best beach in New England. Deservedly so, it's a gorgeous beach. We didn't have much time, and it was a little buggier than we'd of liked but still a gorgeous beach, and a lovely subject and I'm a happy camper.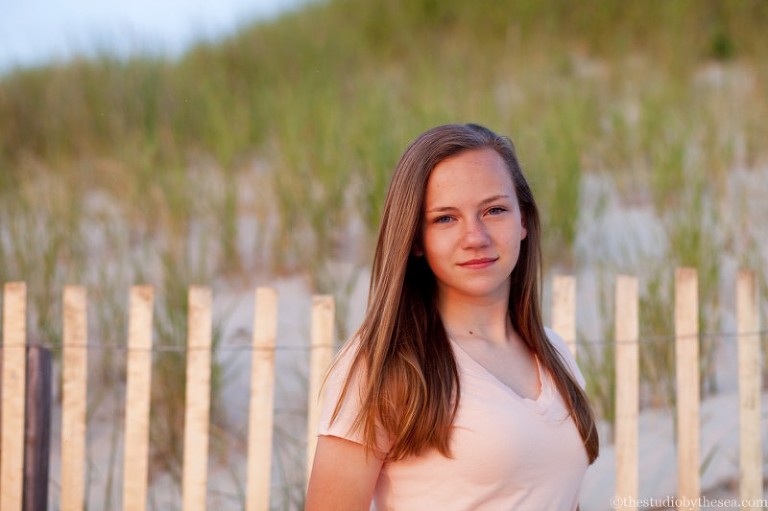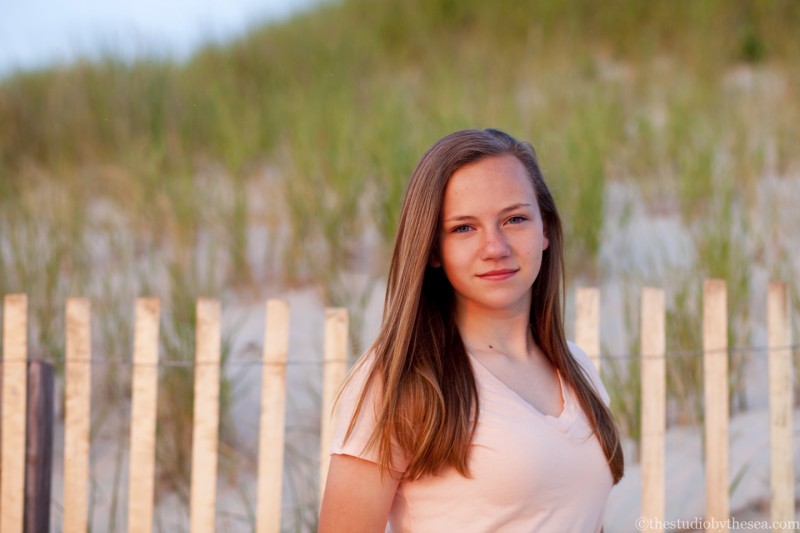 I dropped my daughter off and drove the dark streets for the better part of an hour retracing our steps to try to find the bow. The next morning I retraced our steps again. No luck. I was kind of bummed. And then out of the blue, yesterday afternoon someone had found it at the end of our street (which is exactly where it should have been after falling off during the first big turn) and put it right in the middle of the sidewalk. Hardly the worse for wear. (Well as long as you'll be using it with Photoshop and not a music stand).
(And as far as that whole direction thing, full disclaimer here, I always map out every location for family beach photos and senior portrait sessions across the Cape, I know my faults!!! It's only when I'm free and happily allowing my creativity do whatever it wants that I go horribly wrong, lol.)
So we're off to do some dress shopping so that we can try to go to Cold Storage again for a little violin playing and beach path wandering. Wonder where we'll end up?