What should you wear for your senior photos? We certainly think you should wear something you love that makes you feel great as we spoke of in an earlier post, but it should also match the look you're going for in your final portraits. Do you want a portrait that's fun and maybe a little sassy with a light and happy feel? This pink top and jeans, and of course barefoot! goes along great with her beautiful smile and sweet pose. It's not too bright so it's not distracting, but it's got plenty of pop to add some pizzazz into the portrait. Her nails are beautifully manicured, but go perfectly with her outfit (don't forget your nails girls! No polish is fine, and often preferred, but chipped or peeling nails look really bad!!!)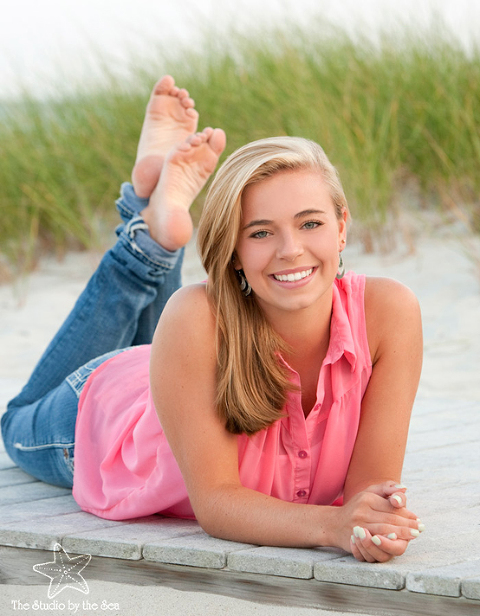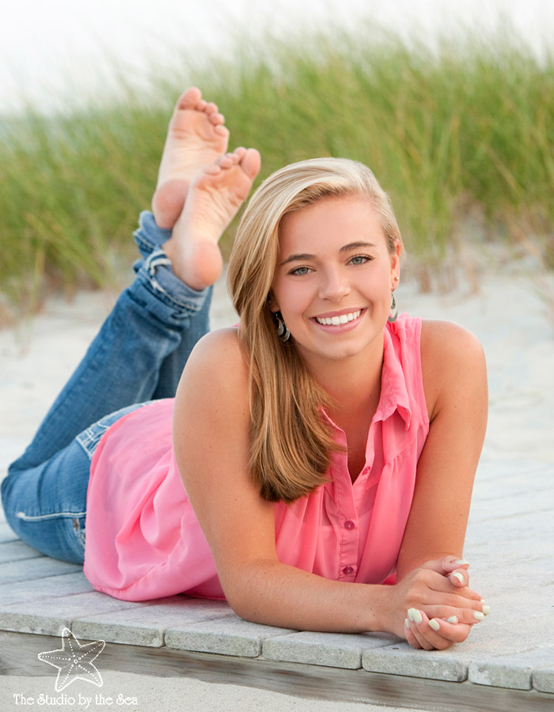 So not everyone wants to climb up a tree with their guitar, but we love it when you really let your personality show! I love this photo, it was such fun, he had the perfect tree for us and everything! I think hats are fun, but will definitely take some portraits with and some without so you have plenty of options. The clothing here is great, kind of hip shorts with a little pattern, his tee has some logo or something on it, not my favorite, but we were able to minimize it with the guitar and his arms. The hat is well worn and neutral so it adds the 'all boy' aspect again without distracting too much. That's what any prop, clothing, etc. should do, share your personality but not detract from your images being all about you.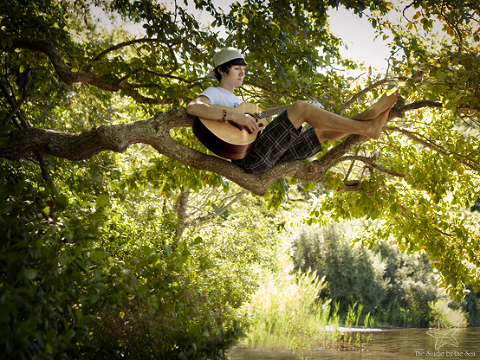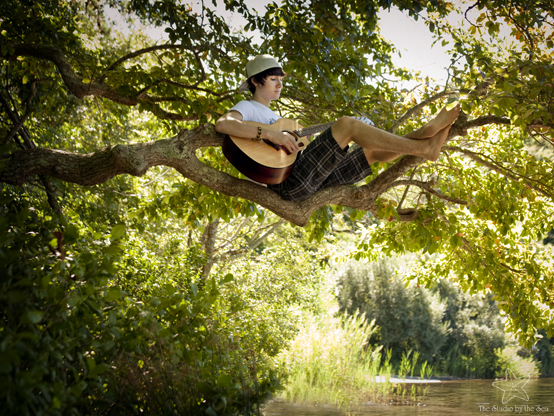 If you want to go into the ocean fully dressed, I am always game. I love stuff like this. Sometimes I have to beg, but it's always planned before the session so you're not wearing a silk dress that can't get wet or an outfit that cost your entire school year budget. Oh how I love it though! I'll go right in with you usually. Obviously the last shots, once you're in, you're in, there's no going back. This image is perfect for this senior, he was a little shy, didn't really want to have photos taken but did it for mom, loved to surf. Such a metaphor for him taking the next steps in life… One of my fave images.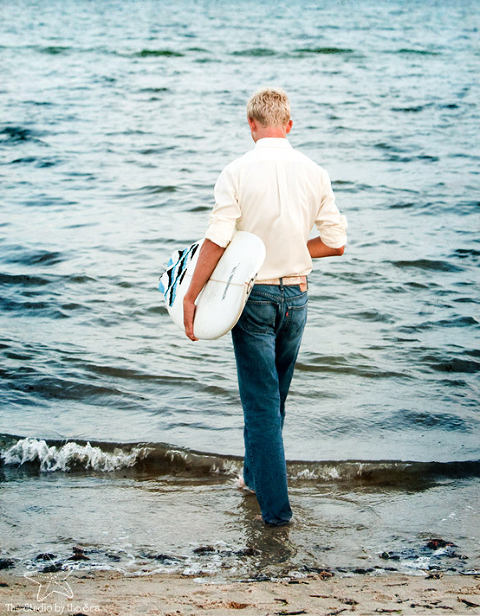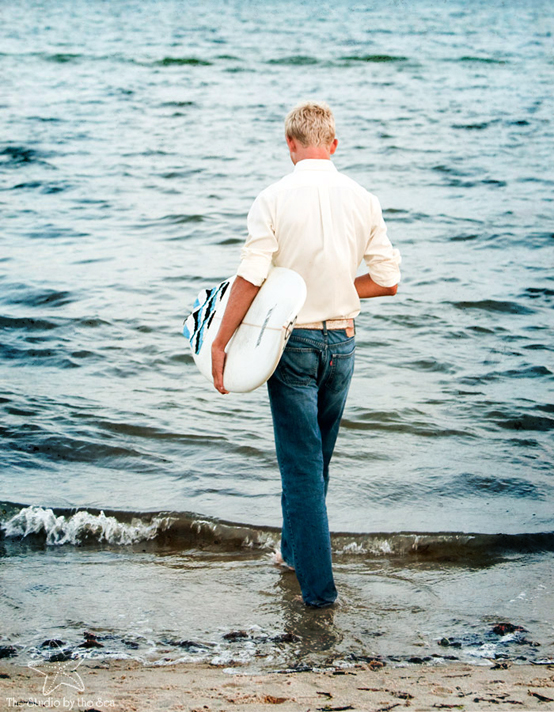 If you love those dreamy, ethereal type images, with a little sun flare, you'll want to make sure that your clothing matches the mood. I had a request for an image similar to this, and it was a boy a wearing navy blue and white wide stripe shirt, tricky to get soft and ethereal if you're starting with stark and busy. This girl had the perfect peasant top, light, flowy, but still fitted enough to look gorgeous, and of course it helps that she had the right light that day for it too! Flowy: beautiful, baggy with no shape: not beautiful, btw.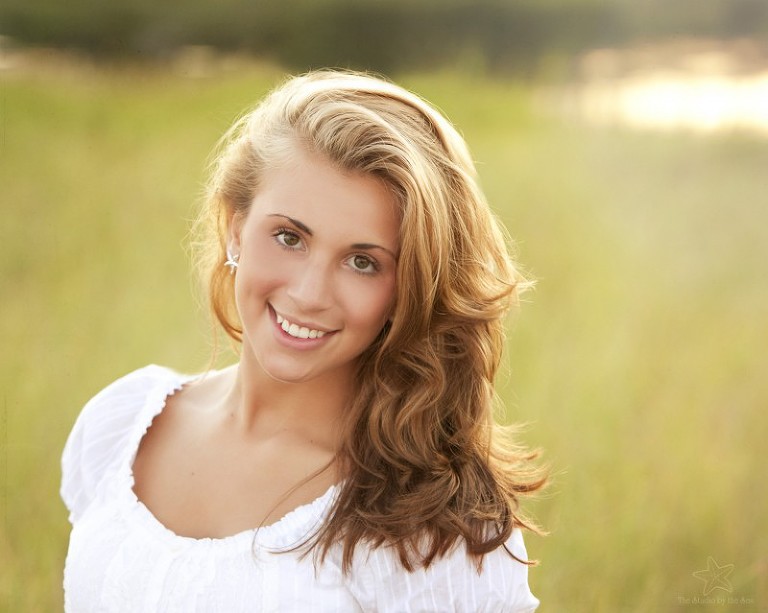 Colours should coordinate too. I loved this dress, a full length tie-dyed number, she'd actually bought in Hyannis that day, it was a total add on to her portrait clothing she'd brought to the session. And what a great add on it was. I love the colours. That really soft end of day light on a breezeless day creates the most magical ocean. And when it's there, I photograph it. This image is another of my all time faves, something about the colours of the background, her dress and her eyes just totally work. I think she's just so beautiful, but at the same time it's so happy without being overly perky. She's lovely.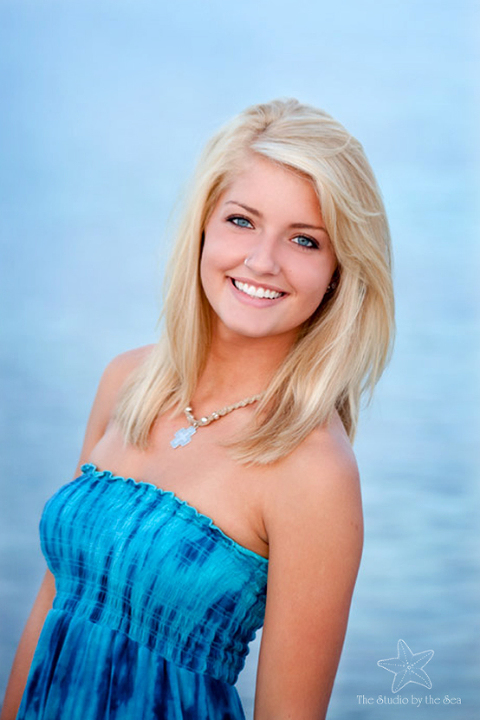 Hope that gives you some more ideas. Please schedule your senior photos soon if you haven't already. Class of 2017 it's your summer! Call or email us to schedule the perfect time and location for your Cape Cod senior photos.