Sometimes it just all comes together. I get that it must be very strange to choose a photographer to take your family portrait by searching online. It's an important choice. Family portraits are to be treasured, and here on the Cape, they're also part of your memories of your Cape Cod vacation. So call around, ask questions, talk to people, the right fit should be obvious. You'll like their work (obviously or you wouldn't have taken the time to go any further *insert smiley face here*), but it's really important that you work well together, that you get along, and that you share the same vision.
This was one of those sessions where it couldn't have been better. The family was celebrating an anniversary and had a specific beach they wanted to use, First Encounter Beach in Eastham. They also wanted a few shots at the windmill in Orleans first as it was special to their family. So we met at the windmill, we scheduled the time frame around what they wanted to do, and I of course made recommendations based on the light, the length of the session, a plan of events, because I have a bit more experience in scheduling these sorts of things. And I know if the beach portrait is what is most important, you don't want to waste the energy levels & attention span of an 18 month old before that happens!!! I think that's part of the reason you hire a professional, so you can relax and not worry about a thing. We caused a few heads to turn with a family all dressed in shades of whites and khaki posing, and playing and running around the windmill. I loved the door, it was so perfectly weathered, and yet fit perfectly with their clothing choices. I adore the image of two of the children there. Of course I pretty much adore all the photos of them! How could you not?
And then off we went to the beach for one of those perfect Cape Cod nights, a little breeze, gorgeous light, add a beautiful family with spectacular kids and boy my job is easy!!!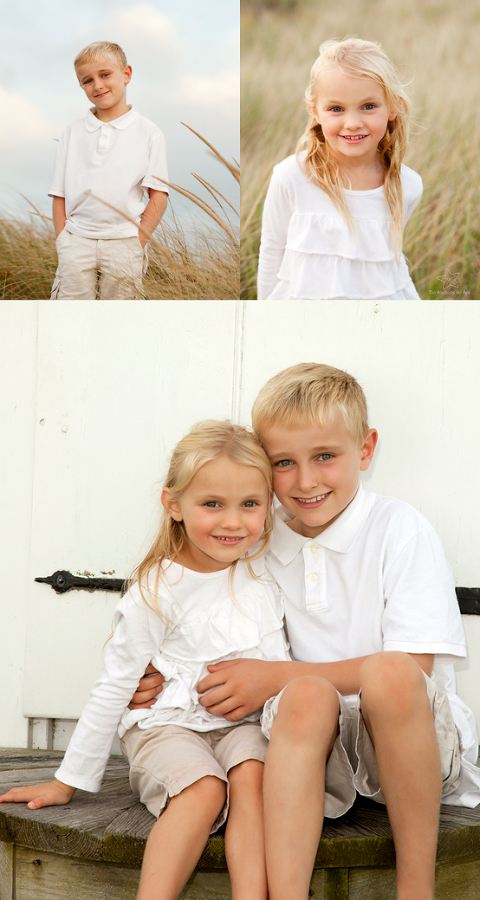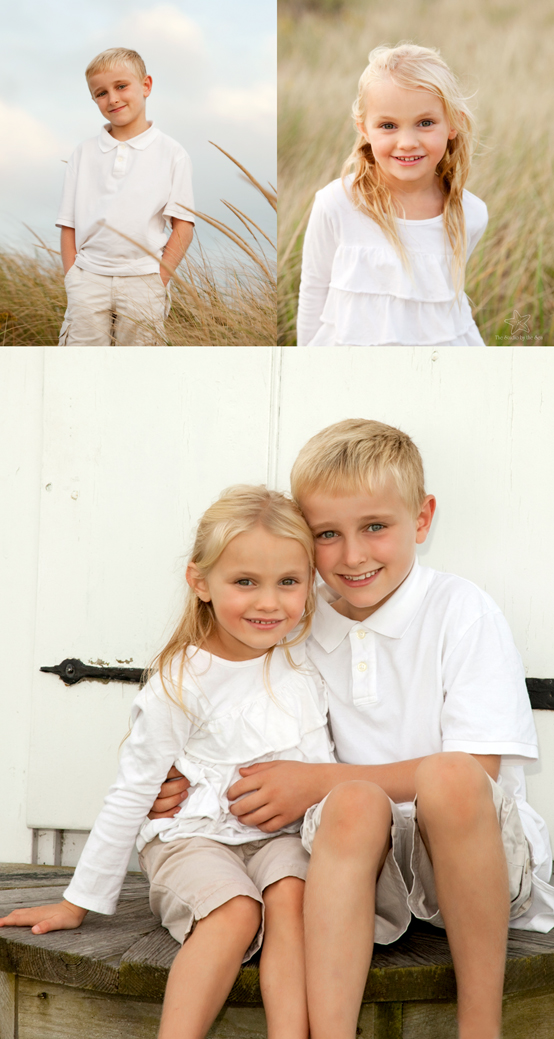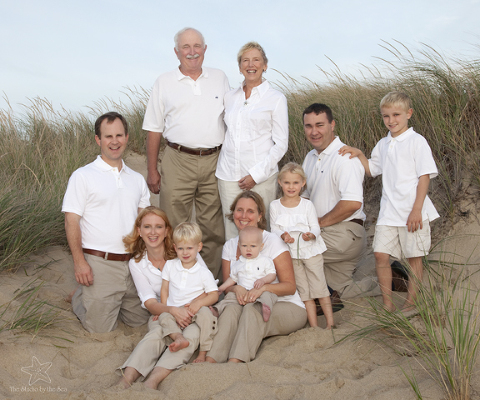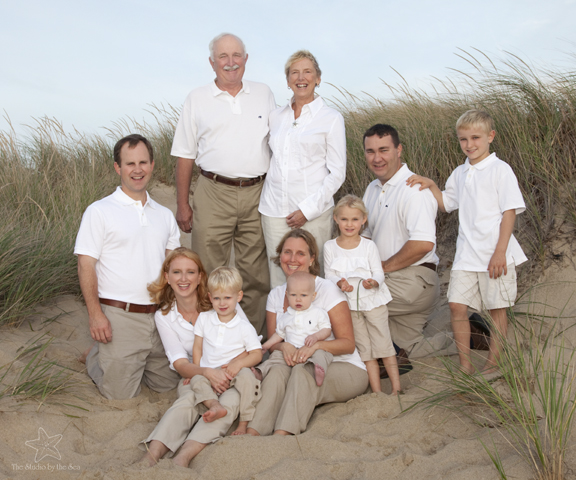 Have ideas for the perfect Cape Cod family portrait? Share them with us, we'd love to create the portraits you've been imagining.