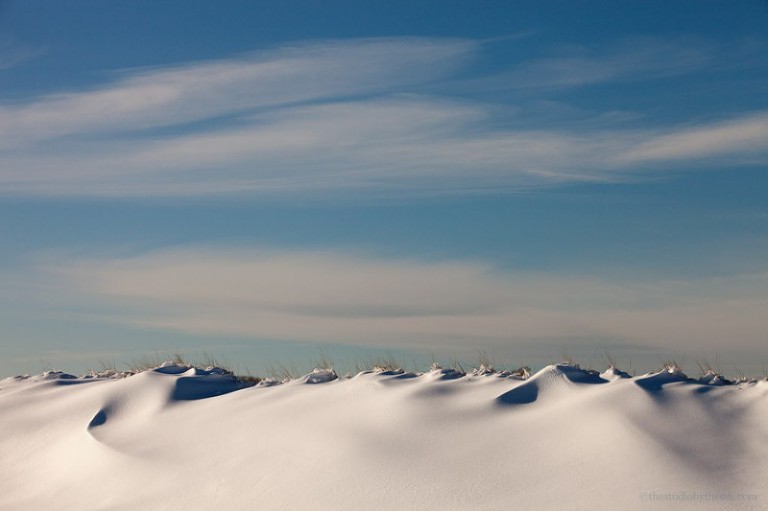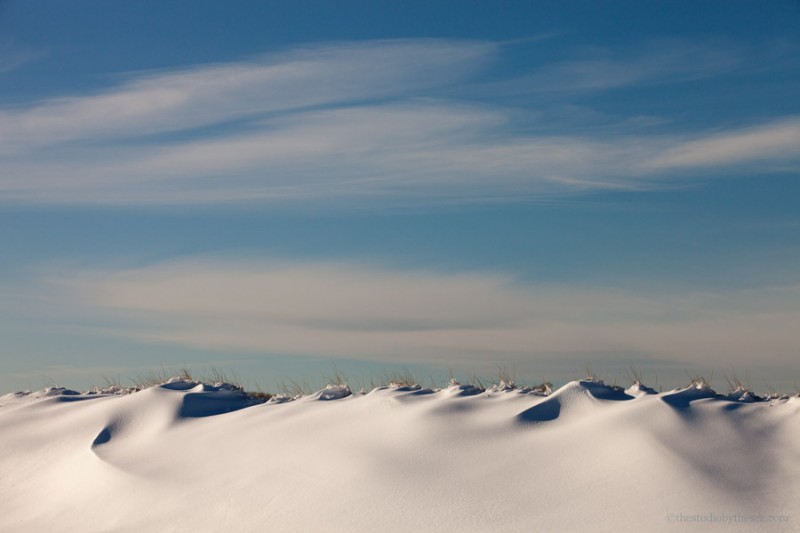 I spent a lot of time this winter searching for the snowy owls that have been on the Cape since December. Their time here must be nearly up, and I never got that elusive image that made me happy. (Being the uber optimist I am, I haven't yet given up hope). But seeing the owls was enough, and having a chance to just watch them made me really happy. They are truly magnificent creatures. What a gift we were given this year with their visit. If that's all I get, I am truly blessed.
One day we got probably 6 or 8 inches of snow, and as soon as I was able, I hopped in my hubby's 4 wheel drive (my sweet hybrid just wasn't going to cut it!!) and packed myself and my dog up for a walk along the beach, and a search for a snowy owl… (Yes, busy women have to multi-task, my plan was to walk the dog, find the owl, and then Lucy could wait patiently for me while I took a few quick portraits).
We never found an owl that day, we found a car stuck in the snow, a few other hardy souls out and about, a couple of cross country skiiers, and these beautiful dunes where the snow had drifted so gorgeous and smooth. The downside was the snow was deep. De-ep. Super deep. Up to your thighs deep, fall into your snow boots deep. And randomly deep, so you'd be walking along happily and next thing you know you'd be in a snow drift instead of on a snow drift!!!
Because spring is a tad slow in getting herself together, I thought I'd share a little bit of winter beauty today.
Things to do in the winter on Cape Cod:
Giggle as you get sucked in by enormous snow drifts!