…well unless you're an elephant of course.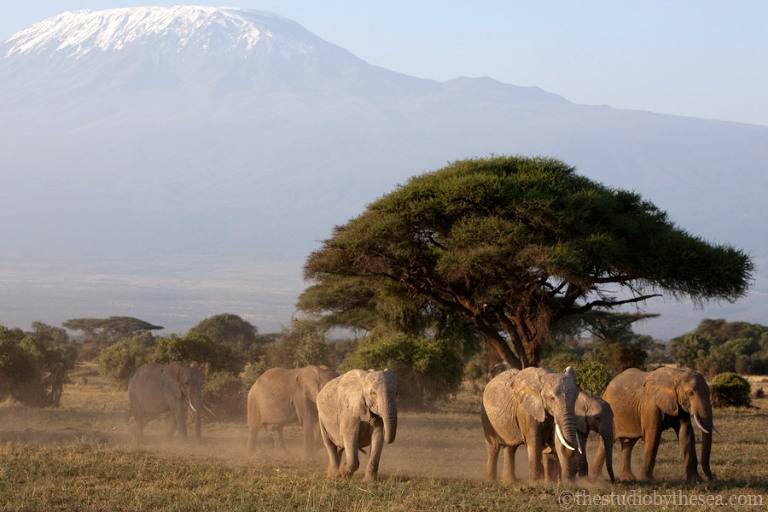 Current statistics are super sad. I am so blessed I got to see these magnificent creatures where they live.
They are truly amazing, one of my favorite stories I like to tell from my trip is of this herd in Amboseli. We were in Kenya just before the long rainy season, which means it's the end of a very long, really dry season, and a popular time for animals to have their young as the land is almost at it's most fertile.  Elephants travel in herds of matriarchs and offspring, the males travel alone. Just seeing all of the animals in their natural environment was so cool, but it was really something to watch very young baby elephants (our guide said maybe within a couple of weeks old) trying to get in to nurse, the mother elephants would put them off for a while, but as soon as the baby latched on and started nursing, all of the adult elephants would almost instantaneously form a circle around the nursing calf and completely block it from view. It was astounding to me. Mom and calf were completely protected by the herd. Instantly. So beautiful.
Visit World Wildlife Fund. See how you can help these majestic beings before it's too late.